Ambition to Meaning
From the creators of You Can Heal Your Life: The Movie comes a compelling portrait of three modern lives in need of new direction and new meaning. In his first-ever movie, Wayne Dyer explores the spiritual journey in the second half of life when we long to find the purpose that is our unique contribution to the world. Filmed on coastal California's spectacular Monterey Peninsula, Ambition to Meaning captures every person's mid-life longing for a more purposeful, soul-directed life.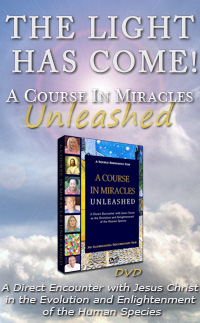 A Course In Miracles Unleashed
This unique 4-part documentary film takes the viewer on a journey without distance into the arcane process of individual spiritual enlightenment, through the singular dramatic experience of over 100 ordinary men and women from around the world, who were awakened and illuminated by the revolutionary mind training program of Jesus Christ in his Course In Miracles.